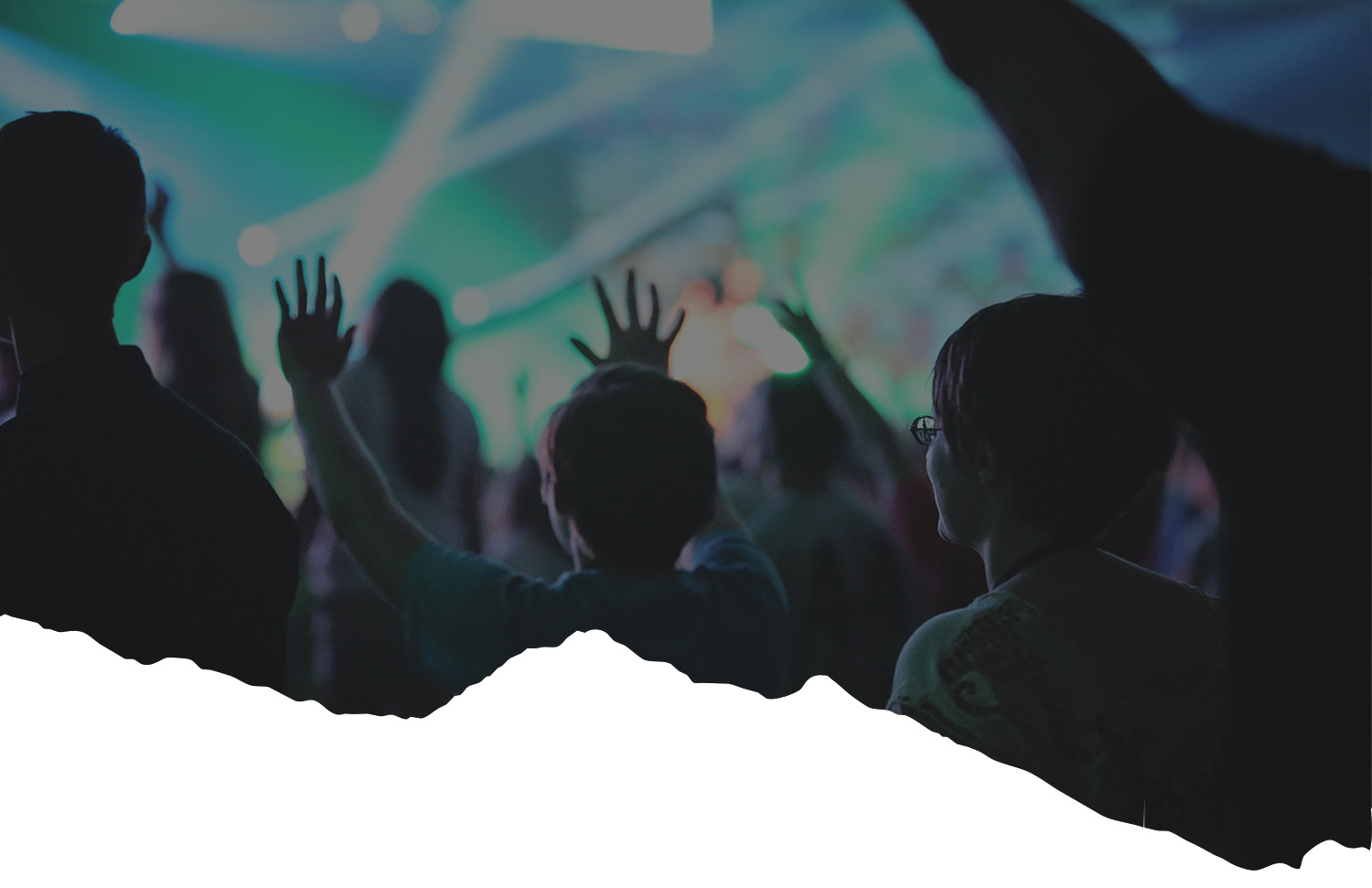 FREQUENTLY ASKED
QUESTIONS
1. WHAT ARE THE REGISTRATION FEES FOR MOMENTUM 2017?
$439: Students (students who have completed 6th-12th grade prior to conference)
Breakfast (optional): additional $25 - (five breakfasts, Wed. – Sun.): Full breakfast menu in the dining commons.
$352: Youth Worker (adults who

are housed in dorms with their own students). * = Wednesday through Sunday breakfast is included with this fee.
$273: Adult Guests OFF CAMPUS (includes lunch and dinner on campus & all Momentum programming; will be responsible for their own breakfast and lodging).
$439: Adult Guest ON CAMPUS (includes lunch and dinner and lodging on campus in dorm rooms with bunk beds, and either hall showers/restrooms. Limited space for Adult Guest ON Campus rooms. first come-first served.
$439: Young Adult Guests: Stay in adult housing and their registration includes session admission, lunch and dinner, and a mandatory discussion time after the evening session.
Volunteers:

See the Volunteer page

Day Guests: see # 17 below.
Discounts:
(a) New Church discount offered: see #14 below;
(b) Incentives for Adult Leaders and students: see #15 and #16 below.
Contact Momentum at CE National for eligibility for children of youth workers as well as nannies for the care of children, infant – 6th grade (13 or under).
Fees cover: 5 nights lodging; lunch and dinner starting with dinner on Tuesday, July 18 through dinner on Saturday, July 22 (see additional, optional fee for breakfast above); and all programming, including main sessions, training tracks, and breakout groups.
Individuals invited by the Momentum Office to serve as Staff or Conference Reps will be contacted directly by the Momentum Office with registration arrangements and fees.
2. WHAT ARE THE PAYMENT DATES?
A non-refundable deposit is due when registering.
For the best rate, a $75 deposit is due by March 31.
For the next best rate, a $75 deposit is due by April 30.
All balances are due June 15.
3. HOW DO I REGISTER?
Online registration: Register for Momentum 2017 by clicking any"register now" button on this site. You will be directed through the registration process, starting with creating a user name and password to set up your account.
If you are the leader of a church that is NEW to Momentum, you must have your church added to our registration system before your students can register. Please do so by emailing registrar@cenational.org
4. WHY DOES EACH CHURCH NEED TO DESIGNATE A "LEAD CONTACT" PERSON?
The Momentum Office needs a single source to serve as a communication link between their office and the local church's group attending conference.
A Lead Contact Person is needed regardless of the size of your group. It is a local church's choice as to how they select an adult to serve in this role. Some select their youth pastor or main youth leader who is attending conference, others select someone who is not attending conference, but will serve as a communication link; such as someone on their church office staff or a parent of one of the students.
The registrar will give the Lead Contact a special username and password that allows them to view their entire group's registration status. This is helpful in preparing numerous details to attend conference, such as:
Balances due on registration fees;
Who has or has not registered – to help plan adequate transportation, provide sufficient adults to accompany the group; prepare housing assignments;
Make group payments
The Lead Contact will also be responsible to:
provide a credit card number to be held on file for unfortunate, possible incidental charges from the university – such as damage to dorm rooms occupied by your group or lost dorm keys. (see #12 below)
provide emergency cell-phone numbers for your group's main contact(s) staying on campus.
5. WHEN IS…CHECK-IN? FIRST/LAST NIGHT OF LODGING? FIRST/LAST MEAL? OPENING/CLOSING SESSION?
Check-in Hours: Tuesday, July 18 from 9 a.m. – 5 p.m.
First night of lodging is Tuesday, July 18; Last night of lodging is Saturday, July 22
First meal is dinner on Tuesday, July 18; last meal is dinner on Saturday, July 22 or breakfast on Sunday, July 23 depending on your breakfast meal plan.
Opening Session is Tuesday evening after dinner. Closing Session is late Saturday evening.
6. CAN MY GROUP STAY IN THE DORM THE NIGHT BEFORE CONFERENCE BEGINS?
Yes, as long as you meet the eligibility requirements:
- Register for early housing by June 1 (see "b" below)
- Provide required youth workers to stay in dorms with your students
- Arrive for early arrival check-in hours from 8 p.m. -10 p.m. on Monday, July 17.
Check the "Early Arrival" box on your registration form.
A $25/person "Early Arrival Fee" will automatically be added to your account. This covers your lodging for Monday, July 17. You are responsible for breakfast and lunch on Tuesday – either to purchase at the campus dining hall or make other arrangements. (Tuesday dinner is the first meal of conference). Early arrivals meals need to be paid in advance of arriving on campus. The lead contact for each church will be given information how to reserve and pay for these meals.

If you would like to purchase meals in the campus dining room prior to the first meal of conference (Tuesday dinner), prices are as follows: Breakfast / $5.25 per person, Lunch / $6.25 per person,

Dinner / $8.00 per person. Groups arriving for early check-in who know they'll want to eat in the cafeteria can purchase pre-conference meals on their Lead Contact dashboard. (price subject to change per the university)
7. WHAT ABOUT TRANSPORTATION?
Each group is responsible for their own transportation during the week for afternoon options. (See #19 below for sample list of some of the off-campus options)
If your group traveled to conference by air, attempts will be made to provide ground transportation options during the week for the afternoon ministry outings.
Momentum transportation, for a nominal fee, will be made available for the Wednesday–Friday afternoon outreach opportunities and the Saturday ON MISSION outreach. It is best if individual groups are able to provide their own transportation to go on these service outings. (Such as local church buses/vans/cars; groups that chartered buses to travel to Momentum are asked to have those buses available on Saturday.
8. WHAT ARE THE NEARBY AIRPORTS? WILL GROUND TRANSPORTATION BE AVAILABLE?
Momentum recommends using the Indianapolis International Airport (IND) because it is closest to campus - this is the only airport Momentum will offer ground shuttle transportation to campus from.
Momentum provides free ground transportation to and from IND as follows: ARRIVALS: Monday July 17 and Tuesday, July 18 (both days starting at 8 a.m. with last shuttle run on Monday at 9 p.m. and last shuttle run on Tuesday at 4 p.m.). DEPARTURES on Sunday, July 23 (starting at 5 a.m. with the last shuttle at 11 a.m.)
The Lead Contact must complete an "Airport Pick-Up Request Form" for their group by June 1st. to qualify for this free service. The form can be found under 2017 and policies.
Please note: Momentum ground transportation is scheduled to maximize the number of passengers while minimizing the number of trips to a single airport. After all ground transportation requests are received by the June 1st deadline, the Momentum office will notify each group about approximate pick-up and drop-off times for these shuttles. If these schedules are not acceptable to your group, you may wish to consider booking your own ground transportation.
9. DO YOU HAVE AUTHORIZATION AND RELEASE FORMS?
Each online registration includes the necessary Authorization and Release Forms. You will be instructed to digitally sign the form online during registration.
Adults are required to indicate on the form that they have read and understand the Momentum guidelines and liability information.
Students are required to indicate on the form that they have read and understand the Momentum guidelines. Parents/Guardians are also required to sign the form for anyone under the age of 18.
What if I arrive at check-in with a walk in student? A youth worker from your church will be required to sign the form online in place of a student's parent/guardian. However, the online registration is open until the start of conference.
10. HOW MANY ADULT LEADERS IS A CHURCH YOUTH GROUP REQUIRED TO BRING?
Each group is required to have the following ratio of adults registered as "youth workers" for their students:
1 female youth worker for every 1-12 female students
1 male youth worker for every 1-12 male students.
(An additional adult is needed for every 1-12 students above this initial ratio). Note that "youth worker" is defined as an adult staying in the dorm with the students. Adults from the local church who are registered as Momentum Staff, Adult Guest, or a Conference Rep do not qualify for this ratio unless they choose to stay in the dorm with their students. Adult Guests or other adults from the local church who stay in nearby hotels or homes do not qualify for the above mentioned ratio requirement.
Note: Individuals wanting to serve as a "youth worker" during Momentum should be at least 21 years of age. If younger than 21, please contact registrar@cenational.org to see if you might still qualify to serve as a "youth worker".
What if my group is unable to provide any Youth Workers to be registered to attend conference? (youth worker is defined as an adult staying in the dorm with the students).
Unfortunately, the students will not be able to attend conference. It is required to have an adult youth worker from each church registered to attend conference to shepherd their own students. Not only is this for the purpose of spiritual accountability but also legal liability.
HOWEVER – there is an option for your church to consider that would allow your students to attend: contact another youth group attending conference and see if they would "adopt" your students for the week. Your students would become part of that group for the week - assigned to the same dorm, accountable/liable to that group's leaders, as well as being shepherded by that group's leaders.
If needed, contact erin@cenational.org for assistance in identifying churches you might consider contacting for this purpose.
11. WHAT WILL OUR ROOMING SITUATION BE?
This year's university features dorms with suites (two rooms sharing a bathroom).
All dorm rooms will be set-up to accommodate at least two individuals – with a bunk bed. Because of space, some rooms may house three individuals, with the university providing an additional mattress to be placed on the floor. Everyone is responsible to bring their own linens, pillows, blankets, towels.
The Momentum Housing Team will assign youth groups a block of rooms in a dorm based on their group's total registration numbers. Momentum has the right to block rooms at their discretion.
Room blocking will be done to minimize having unoccupied beds while providing rooms that only have individuals from the same youth group. For example: if your group had a total of 9 female students/youth workers, the Momentum Housing Team would consider assigning a block of either 5 rooms. (4 rooms, each accommodating 2 people; and 1 room accommodating 1 person) or 4 rooms ( 3 rooms, each accommodating 2 people; and the 4th room accommodating 3 people…a bunk bed and an air mattress on the floor).
The Momentum Office will send the Lead Contact a housing worksheet, listing the block of rooms assigned to their youth group. The Lead Contact person has the freedom to choose how to assign both their adults and students to the individual rooms. The completed worksheet is only needed to be submitted at check-in.
12. WHAT IF MY GROUP HAS INCIDENTAL CHARGES FOR ROOM DAMAGES OR LOST KEYS?
Each group will be required to give Momentum a credit card number to keep on file for any of these possible incidental charges. The Lead Contact for the church will be asked to provide the credit card information on the church contact form provided to them by the registrar.
Lost Key Charges are assessed by the university and passed on to the Momentum registrar, who will charge your credit card number on file.
Keys not returned to the campus at the end of the week will incur the following charges: $75 /key.

Damage costs of the dorm rooms your group occupied will be charged to the credit card. At the start of the week, each occupant is given a "pre-existing room damage" card to fill out (inspecting their room for pre-existing torn window screens, carpet stains, broken furniture, etc.). After Momentum, the university inspects the rooms and any new damages not reported on the form will be the responsibility of the group who occupied the room.
Damages to other campus property by anyone in your group will be charged to the credit card.
It will become the responsibility of each group's youth leader to decide how individuals in their group reimburse the credit card holder for these charges.
13. WHAT IF ANYONE IN MY GROUP REGISTERS AND THEN NEEDS TO CANCEL?
1. The required minimum payment of $75 is non-refundable and non-transferable.
2. Student Refunds: A full or partial refund (less the non-refundable $75) is only considered if a student has to miss Momentum for one of the four following reasons: medical emergency, military call to duty, or a death in the immediate family, defined as parents, siblings and grandparents. Reasons beyond these four do not qualify for refund consideration. A request for consideration of a refund of monies paid in excess of the $75 deposit must be submitted by completing the "Notice of Cancellation Form" and postmarked or faxed by June 15th.
While an e-mail or phone call to the Momentum office or Registrar communicating to indicate a cancellation and/or to inquire about this policy are welcomed, these forms of communication do not qualify as notification, and the Momentum office/Registrar is not accountable for processing the refund request. The individual cancelling is responsible to complete and submit the "Notice of Cancellation" accompanied by proper documentation (as stated on the form) in order to be considered for a refund. This form is available on page 2 below.
Refunds are not guaranteed and will be left up to the discretion of the Momentum Finance Committee.
If a refund is approved, it is payable in the same way the initial payment was received. Credit Card accounts are credited the refund amount; checks are sent to those who paid by check. Refunds are no longer transferable to other Momentum accounts.
If canceling between the dates of the June 15 "Notice of Cancellation" deadline and the July 23rd start of conference, please contact registrar@cenational.org for assistance.
No refund of any monies will be issued if participant cancels/leaves after the start date of Momentum (July 23,2017).
3. Student Transfer of Fees:
If a student feels they must cancel for reasons other than stated above in the refund policy, as long as another student (who was not previously registered) registers to take their place, allowing the group's total student registration number to remain the same, a transfer of monies paid ABOVE the $75 deposit will be considered.
the new student's total registration fee will be based on the Momentum registration price as of the date of completing an on-line registration form for the new student. The Momentum registrar will transfer any qualifying funds from the initial student and then the new student will be responsible to pay any remaining balance.
4. Adult Youth Worker Cancellation: because Momentum values adult youth workers, who often have to take vacation to serve at Momentum, if they need to cancel for any reason, a full refund (including the initial $75 deposit) will be honored (or transferred to a new registering adult from their church).
14. IS THERE ANY HELP FOR NEW GROUPS ATTENDING MOMENTUM?
Yes. Momentum Offers a "New Church Discount"
A "new church" is defined as one that has not had any students attend youth conference in the past three years (2014, 2015, 2016).
Each student who registers and attends Momentum from a new church will receive a $25 discount.
A new church will receive one free Youth Worker registration for every increment of six students who register and attend Momentum 2017.
15. AS A YOUTH LEADER, IF I ENCOURAGE A NEW CHURCH TO REGISTER FOR MOMENTUM, DOES MOMENTUM OFFER ANY "RECRUITING" INCENTIVE?
Yes - Momentum values the networking relationships you have with other groups and encouraging them to register for Momentum. While the new group would receive the registration discount as outlined in #14 above, Momentum is prepared to say "thank you" (as listed below) to you as the key adult who encouraged the new group to register:
CE National will provide a gift for you for connecting a new church to the Momentum family by issuing a $150 check to you during the week of Momentum 2017, July 18-23 to thank you. Note: gift is issued based on the church meeting the "New Church" requirements and attending conference.
You must complete an email to erin@cenational.org to report your involvement in this incentive program.
17. CAN SOMEONE VISIT FOR ONE OR MORE DAYS OF CONFERENCE?
(Day Guests)
Yes! The Day Guest option to attend Momentum is primarily made available for individuals who are not familiar with the conference to have an opportunity to experience what it is like – with the hope that in the following year, they would consider to attend the entire week. In addition, parents of students who are attending conference often wish to visit their son/daughter during the week.
Pre-conference registration is not required. However, all guests visiting campus are required to register at the Momentum Office as soon as they arrive on campus. Guests are required to register each day they arrive on campus.
Fees associated with Day Guests:
- The initial Main Session you choose to attend is FREE.
- Admittance to any number of Main Sessions after attending your initial first session will include the following costs:
● Adults: $15/session ● Students: $15/session
- The fees only cover admittance to a single Main Session.
- Payment is due at the time of registering, made by check, cash, or credit card.
Please note that Momentum does not allow any children (infant – 5th grade/under 12 years of age) admittance into any of the main sessions or any teaching tracks. A Live Fee Room is available during sessions for families with children.
Admittance to other programming throughout the day for day guests is also available. Please contact momentum@cenational.org for more detailed information.
Meals in the dining hall need to be purchased separately. See "Day Guest" on the Policies page of buildmomentum.org for costs.
Lodging on campus is NOT available, nor is it allowed for liability reasons. Adults or students visiting Momentum are not permitted to stay overnight in the dorm with any registered Momentum attendee. i.e. youth pastors/workers are unable to grant permission for other students or adults from their church to stay in the dorm with their registered students/adults.
18. IS THERE A DRESS CODE?
Yes. View the Dress Code under Guidelines under the 2016 > Policies link on www.buildmomentum.org, as well as other guidelines for areas such as attendance, attitudes, and more. It also includes a check-list of what to bring to conference.
General Philosophy on Rules: We do not make the guidelines a focal point of the week at Momentum. You will not hear us make a major issue of rules from the platform during sessions. Rather, youth leaders will present these guidelines to their youth groups as part of the check in process at Momentum. We expect the guidelines to be followed and enforced by all adults at the conference. All those registering for Momentum have read and signed a statement indicating their willingness to comply. The guidelines are intended to help create a wholesome atmosphere at Momentum and provide some structure for the week.
19. WHAT ACTIVITIES ARE AVAILABLE FOR STUDENTS DURING FREE TIME?
The largest block of time for free time is in the afternoon. Youth groups are free to choose how to use the time (including many of the options listed below). This year, Momentum will be encouraging youth leaders to consider scheduling their group to have different experiences throughout the afternoons of the week, such as:
Group Building activities available on campus,
Mission opportunities available to serve people Wednesday, Thursday, Friday, and Saturday afternoons.
Organized Sports Tournaments – soccer, basketball, volleyball, dodge-ball, and more
Support your peers involved in Bible Quizzing Tournaments and Momentum's Got Talent
Area attractions. Check the Registration page for a courtesy list of area attractions your group may want to consider visiting. No Momentum transportation is available for this option; groups will need to provide their own transportation.
20. DO YOU HAVE OTHER QUESTIONS?
Forward registration questions to: registrar@cenational.org
Forward general conference questions to: momentum@cenational.org
.
stay in adult housing and their registration includes session admission, lunch and dinner, and a mandatory discussion time after the evening session.
challenging students 6th - 12th grade to
experience Jesus and follow him