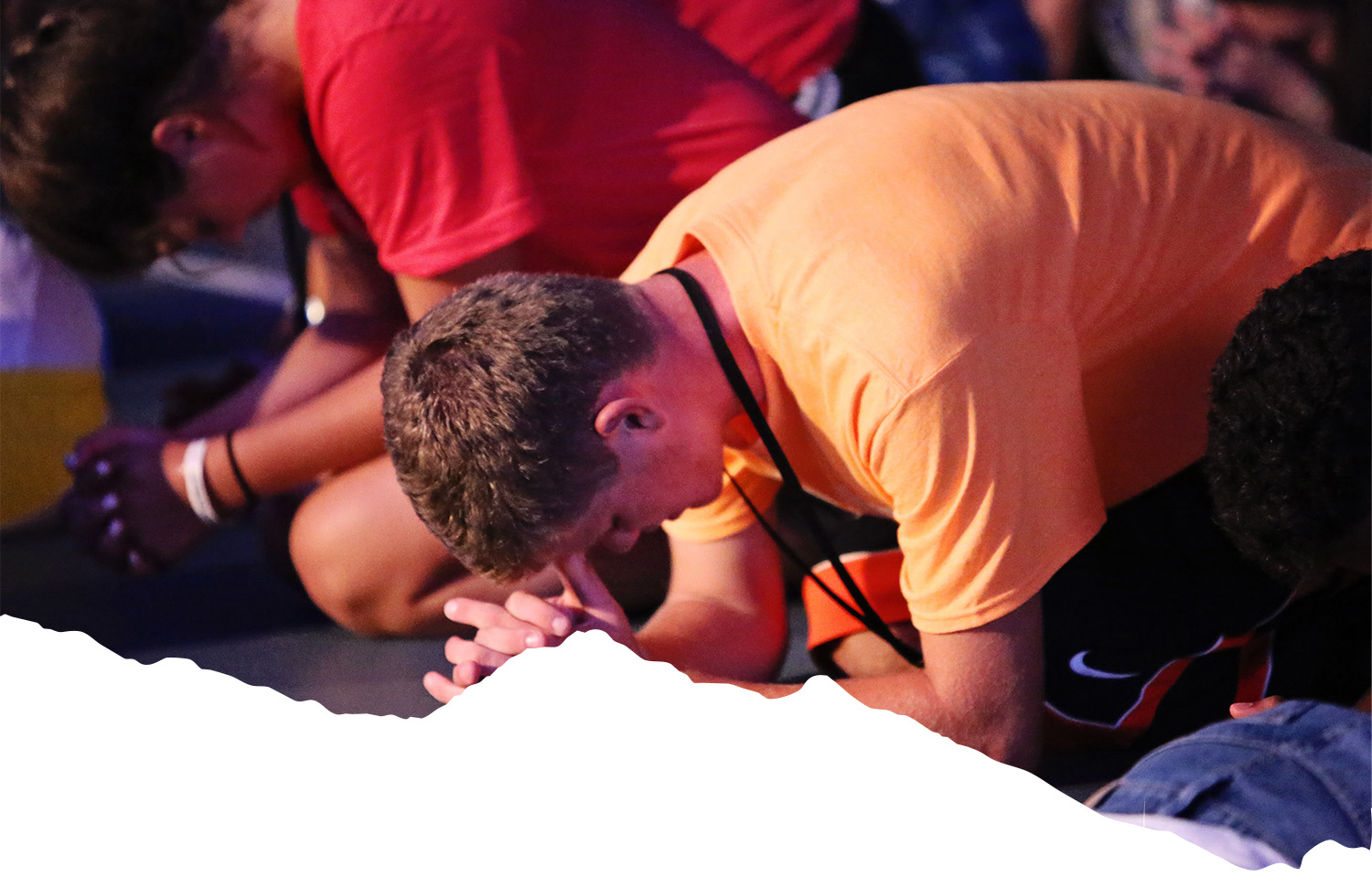 BRINGING THE
MOMENTUM HOME
The Den
At Momentum 2016, Carlos Baez spoke in a main session and seminar about how he and a group and students started a Bible Study at their high school called, The Den. Starting with just a handful of students, The Den quickly grew as students continued to invite their friends and the group focused intently on studying the Word of God.
Consider starting a Bible Study in your school! The creators of The Den in Orlando, FL offer this advice to help you start "The Den" in your school, too.
The Mission
To unify students and connect them to God's word
The Vision
To see a Nationwide student-led Bible study movement
Pre Launch Instructions
- Find a core group of at least 3 devoted leaders that will be responsible for The Den.
- Try your best to make The Den a club at your school, plus find a room to host The Den.
- Contact your local church for Bibles so that students are not distracted by their cell phones.
- Pick a New Testament book in the Bible that is illustrated in the Bible Project
- Purchase a speaker and download the You Version Bible app to audibly play the Bible. (We Recommend ESV or NLT)
- Just in case you cannot find a room to host The Den at school, use a leaders home
Recommendations
- Make sure the leaders are committed and are holding others accountable for coming to The Den
- Although The Den is a Bible study. Don't refer to The Den as a Bible study, refer to it as a community group
- Try to keep distractions at a minimum, and dismiss phones if possible
- Organize outreaches, and community service days to offer community service hours through The Den as a club
- Be open to students from other churches joining the community group
Talking About the Den with Carlos Baez
How To Start a Bible Study Power Track
from Momentum 2016
See You At the Pole
SEE YOU AT THE POLE day is on Wednesday, September 28, at 7:00 a.m. local time.
All around the globe, in every time zone, students will be gathering at their flagpoles, praying for their school, friends, families, churches, and communities. SEE YOU AT THE POLE is a day committed to global unity in Christ and prayer for your generation.
The GLOBAL WEEK OF STUDENT PRAYER (Sunday, September 25 through Saturday, October 1) encourages students to find new and unique ways, places, and times to pray throughout the week. Whether you attend gather your friends wherever and whenever and pray! The GLOBAL WEEK OF STUDENT PRAYER is dedicated to prayer and launching your on-campus Bible clubs, prayer strategies, and student ministries.
Find out more at syatp.com/
Understand
Sexuality In Light Of The Gospel
Following in the line of True Love Waits resources, the True Love Project continues in this legacy of helping students understand issues pertaining to sex and purity through the lens of Scripture.
New From True Love Waits
The True Love Project is not simply another Bible study for students on the topic of sex and virginity. It is a summons for the next generation of students to understand their sexuality in light of the gospel.
When students realize how the gospel impacts their purity, their lives will be changed from the inside out. Once students pursue Christ through their sexual purity, they will demonstrate to the world around them that Jesus is the ultimate destination and desire of their hearts.
challenging students 6th - 12th grade to
experience Jesus and follow him