EXPERIENCE MOMENTUM

IN YOUR LIFE
LIFE-CHANGING
EXPERIENCES
EQUIPPING


YOUNG CHRISTIAN LEADERS
Momentum Ministry Partners is a national ministry organization that exists to partner with the local church to provide ministry experiences to equips today's Christian leaders for tomorrow's opportunities. We desire to help local churches raise up leaders who build healthy churches and amplify God's Kingdom impact.
We provide students, professionals and volunteers with the resources, guidance, and support to pursue God and recognize their potential for leadership in their churches at home, both now and in the trajectory of their lives. We partner with local churches to provide ministry experiences via our national youth conference, summer travel teams, urban centers, accredited ministry degrees, resources and coaching for professionals, and mentoring for living biblically in the marketplace.
We strive to enable you in the local church to "build momentum" to grow and help your community form stronger relationships with God. We are your partners in training!
Pursue God
through short-term ministry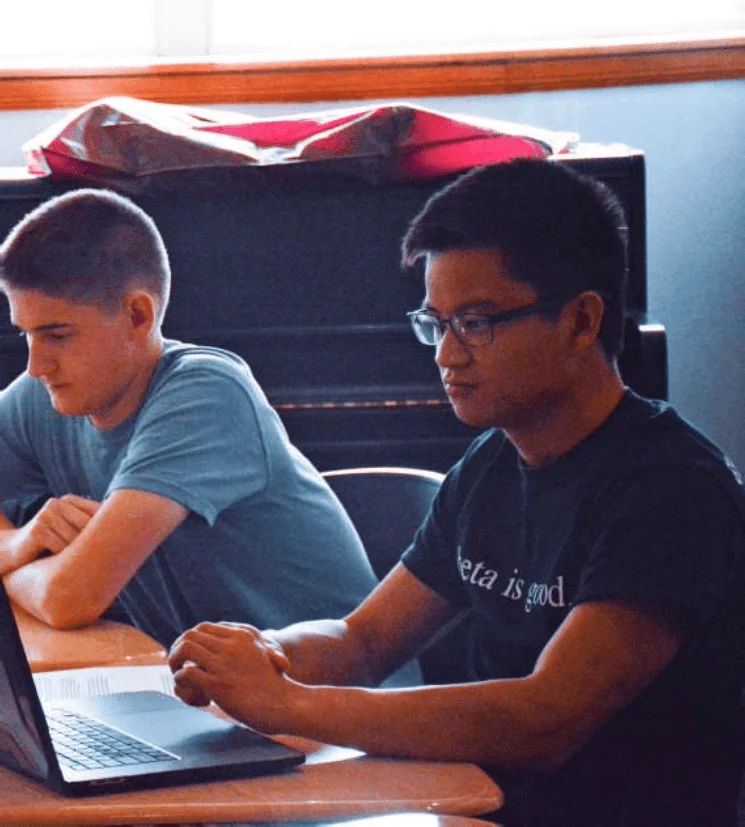 Launch Momentum
through a degree in ministry
Experience Life-Change
through the best week of summer
EXPONENTIAL SPIRITUAL GROWTH
a focus on the gospel of Jesus Christ, the church, and lasting
July 16-21
9 MAIN SESSIONS
12+ TRAINING TRACKS DAILY
DAILY COMMUNITY MINISTRY OPPORTUNITIES
EMPHASIS ON THE YOUTH GROUP
DAILY AFTERNOON FREE TIME OPTIONS
SPORTS TOURNAMENTS
FUN GROUP ACTIVITIES
LODGING IN DORMS BY YOUTH GROUP
ALL-YOU-CAN-EAT MEALS
Momentum MinistrY Partners ministries
We work to equip the next generation of church leaders with the skills, resources, and confidence to build their ministries at home through the following programs:
1. Momentum Youth Conference: life-changing sessions and hands-on ministry come together at our national youth conference. Designed for middle school and high school students (6th-12th grade), our youth conference emphasizes scripture, hands-on ministry, partnering with local churches, and of course, creating a fun environment for students to build lasting relationships and have a great experience.
2. Momentum Travel Teams: designed for high school students, our summer travel teams offer a unique experience to share your faith, give personal testimonies, build team relationships, learn hands-on ministry skills, and much more.
3. Momentum Urban Centers: with locations in Philadelphia and Los Angeles, our Urban Centers offer people unique life-on-life training sessions to help them share their faith and engage with their communities. These experiences include ministering to the homeless, food distribution, peer-to-peer ministry experiences, and focus on practical ways to share your faith that can be applied at home.
4. Momentum EDU program: earn your Youth Ministry degree with Momentum Ministry Partners. In partnership with Grace College, we offer our Momentum EDU Program for students who are interested in pursuing vocational ministry. This program enables students to major in youth ministry and receive hands-on experience with an experienced practitioner.
5. Momentum PRO: whether you're a lead pastor, youth pastor, or even a volunteer, Momentum Ministry Partners has a full range of resources to help you spread the gospel and make an impact in your community. We offer coaching, curriculum, podcasts, consulting, and many additional resources.
6. Momentum Marketplace: we are partnering with local churches across the nation to raise up the next generation of missional marketplace leaders. Through this brand new program, you church can host a Momentum Marketplace program where your high school juniors and seniors are mentored by marketplace leaders in your congregation to build intergenerational relationships around the Biblical theology of work and calling.