Summer Student Teams That

Equip Ministry Mindsets
Travel Teams offers experience with sharing your faith, learning many ministry skills, giving testimonies, building team relationships, and so much more! Team members memorize scripture, learn to spend quality time with God, are a part of a discipleship group, and learn how to work hard. Foundational character qualities will be emphasized and taught by pastors, national ministry leaders, and trained adult mentors.
Teams generally have between 20 – 30 members, with the ratio of adult leaders to students as 1:5 to encourage quality training.
No matter what stage of spiritual growth and development a student is at coming into the summer experience, they can leave having grown by leaps and bounds, ready to return with a heart to serve God and others. Travel teams won't focus on performance based skills that have been associated with Operation Barnabas in the past in order to better expose students to various ministry models and equip them with a Biblical framework of servant leadership within the context of the local church.
Travel Teams are for any high school student regardless of their involvement in their youth ministry and/or leadership structure. However, for those ministry minded students who have shown a desire to pursue ministry leadership we are adding a student leadership level within both of our summer travel teams. These students have opportunities to learn additional principles and be challenged in leadership engagement in greater ways upon returning home.
Specialty Travel Teams are designed for students who are interested in pursuing more intense training in a particular area of ministry. In 2021, we launched the Worship Travel Team with specialized training in leading worship. Instruction in putting together a worship set, intensive sessions with worship ministry professionals, and learning more about the technical aspects of worship were all a part of this team, along with the personal and spiritual growth associated with Travel Teams.
After Travel Teams:
Faithfulness Program
Since participating on Travel Teams is not an end result but rather a step in the process, it is an expectation that Travel Teams Alumni be involved with the Travel Teams Faithfulness Program for at least the 5 months immediately following their tour on Travel Teams. There are three options you may choose to be involved in as a participant in the Travel Teams Faithfulness Program. With all of these options, there is an expectation for you to be actively attending your sending church/home church on a weekly basis. (If in college away from home, you need to find a local church there to plug into) and using On Track Devotions (supplied monthly on this Travel Teams website page) on a daily basis.
a high school summer ministry training program equipping students to live on mission through evangelism training, character development, and servant-leadership.
Training in a biblical framework about why we believe what we believe so that we can positively impact a changing culture
Developing positive character qualities of a Christian leader
Mobilizing participants to learn through practical experiences, using that example to impact churches and communities.
Momentum Travel Teams
is committed to:
Pacific Team, June 14 – July 5.
This team's home base is the West Coast Momentum Urban Center with ministry in California and it will provide traditional ministry training and service opportunities in multiple settings.

Specialty Travel Teams, July 5 – July 19.
Both teams will have orientation in Akron, Ohio with ministry in Ohio and Indiana, ending in time for those that wish to attend Momentum Youth Conference, July 19 – 24.

Worship Specialty Team – additional training in worship leading, programming, and performance. A video audition will be part of the final application process.

Children's Ministry Specialty Team – additional training in serving, teaching, and ministry specific to reaching children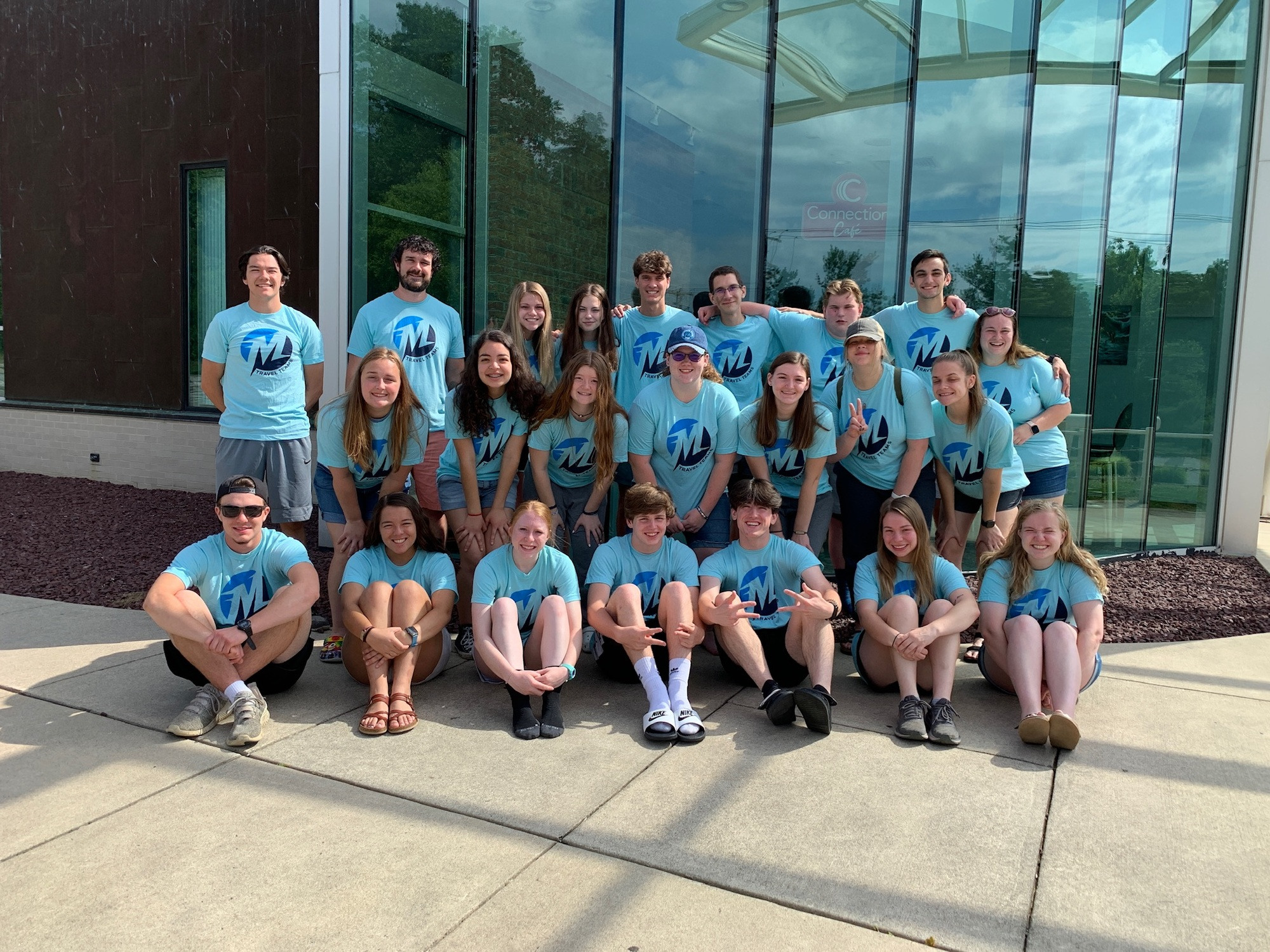 Church Host
"The Travel Team students were great and because of their ministry our students are changed—they have a whole new perspective on what teenagers who love Jesus are capable of and are excited about taking a step forward in their own spiritual journeys."
Parent
"Thank you so much to each and every person who had a part in preparing, training, and leading my son on Travel Teams. This program is a model for all churches to follow. May God continue to bless this ministry."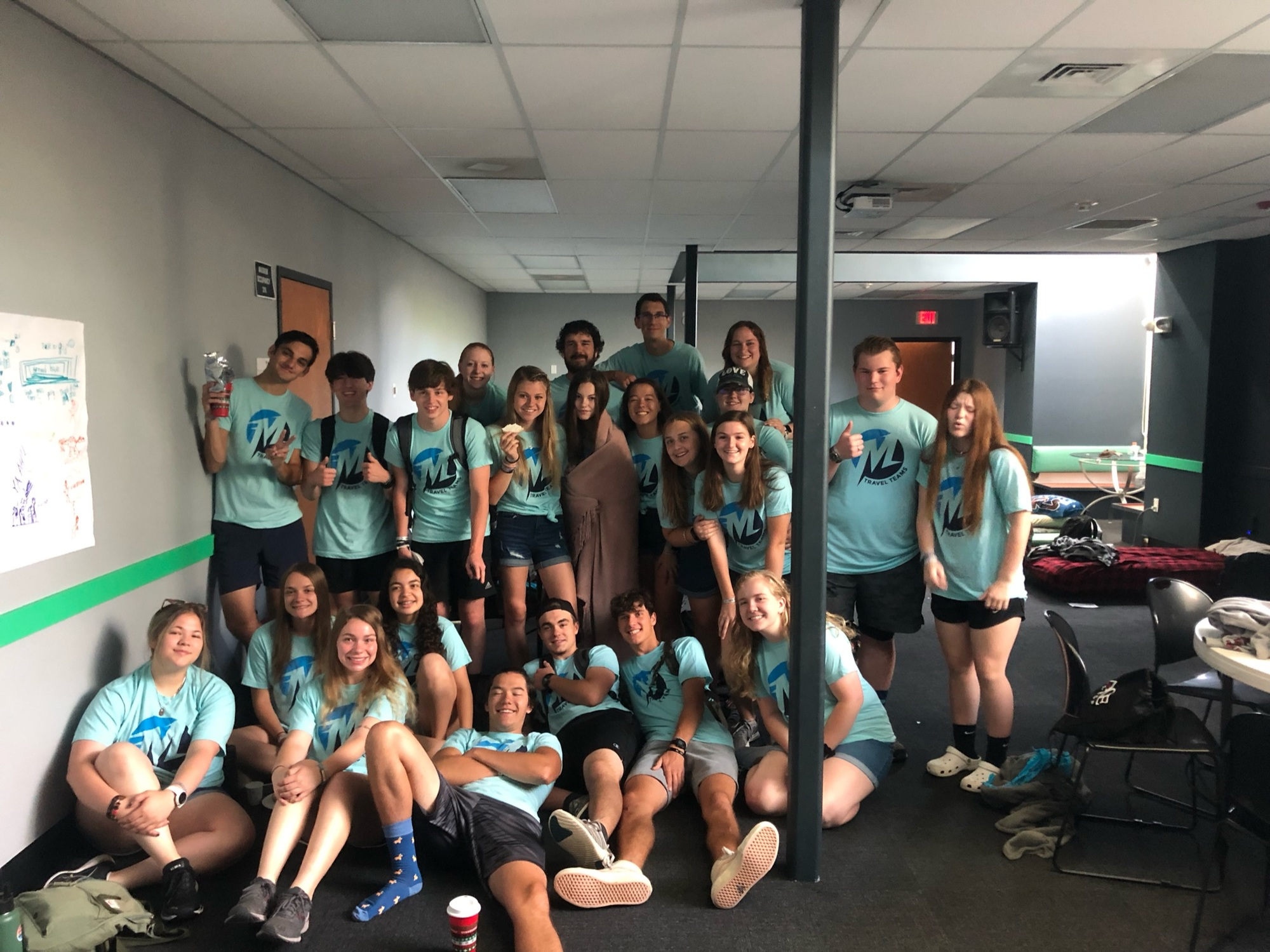 Participant
"God has taught me so much. The experience has helped stretch my comfort zone and make me more outgoing. It has given me a new passion for God and that excites me."
Participant
"Travel Teams has completely transformed my idea of following Christ. It has further motivated me in my spiritual growth."