DON'T LOSE YOUR
LEADERSHIP
SIGNIFICANCE
and pastoral leadership has never been more challenging.
Are you discouraged?
Are you feeling stuck?
Are you hopeful for the future but don't want to navigate it alone?
We are creating cohorts for ministry professionals that put you in close proximity with other healthy church leaders to spend time with, learn from, and sharpen your skills for today's challenges.
We partner with pastors and leaders who are building healthy churches to amplify their Kingdom impact. Let's re-invent the church together.
Gather in-person 6 times over 3 years.
Spring trip: meet in specific (warm!) locations to connect with innovative ministries and refresh your leadership.
Fall trip: gather all cohorts in one location to trouble-shoot and
problem-solve your greatest ministry challenges.
Cost: $2000 per year
Travel: On your own to the location. Once you arrive, the cohort experience is all-inclusive (hotels, meals, local transportation, etc.)
Momentum Urban Centers

Locations
Momentum Urban Centers has training centers in both Philadelphia and Los Angeles. Each center offers opportunities for believers of all ages to be trained in evangelism and urban ministry. Our passion is for individuals and churches to catch a vision for living ON MISSION so they not only impact our neighborhood but their home communities through our year-round experiences.
We have facilities that are fully equipped with lodging accommodations, showers, kitchen, and training room. We can currently house up to 48 people at Urban Center Los Angeles and up to 75 at Urban Center Philadelphia.
Philadelphia Campus:
210 E. Tioga Street
Philadelphia, PA 19134
Los Angeles Campus:
Momentum Urban Centers

Trip Options
Our trips are designed for middle school & high school students, college students, adults, small groups, youth groups, church leadership groups and colleges/universities. Whether your team is experienced in talking about Jesus with others, or this is their first missions trip we will create a trip to help maximize their experience.
Momentum Urban Centers' heartbeat is to ignite a passion for your team to reach their peers back home. It is not just about a weekend or week-long missions experience. Urban Centers are a springboard to help your team know how to engage with others in their own communities and with those that God has placed in their path!
WEEKEND & WEEK-LONG EXPERIENCES:
Two-Day Trip
Five-Day Trip
Seven-Day Trip
To inquire about available dates for your group, complete the 'REQUEST INFO' form below and one of our Urban Center staff will be in touch.
PRO Cohorts are by invitation only in an effort to form the best interpersonal experience possible. However, we would love to meet you and see if this will be a good fit for you! Simply click the button below to begin the application process.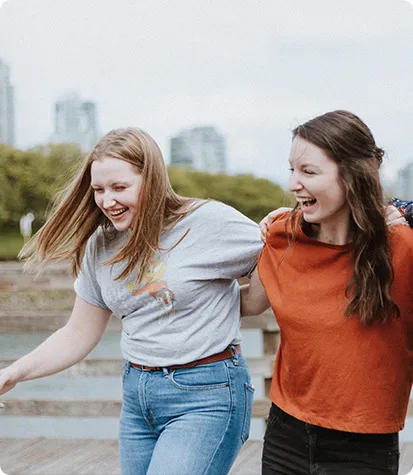 Have questions or want to see if this is a good fit for you? Click the APPLY button, complete the quick application, and schedule a time for us to chat!